WE AS A CLUB ARE TAKING DONATIONS OF ITEMS OR MONEY TO HELP OUR PLAYERS AND FAMILIES AFFECTED BY HURRICANE MICHAEL. ALL MONIES RAISED WILL GO TO THE PURCHASE OF ITEMS SUCH AS THE FOLLOWING:

​

TARPS & NAILS

PROPANE

GASOLINE & GAS CANS
SUNSCREEN

MOSQUITO SPRAY

​CHAPSTICK

FOOD

WATER

WORK GLOVES

GIFT CARDS FOR FOOD/SUPPLIES
HAND WIPES

HYGENIC SUPPLIES
ANY AND OTHER ESSENTIAL ITEMS NEEDED FOR THOSE DISPLACED OR IN NEED

​USE THE LINKS BELOW TO MAKE A MONETARY DONATION OR PLEASE CONTACT THE CLUB DIRECTORS IF YOU WOULD LIKE TO DIRECTLY DONATE SPECIFIC ITEMS.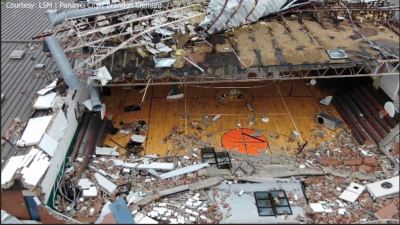 Bay United Elite Volleyball is a non-profit 501c3 organization. All donations are tax deductable.

Please use the link to make your donation or contact the club directors for donations of specific items.
Thank you for your support!
WE ARE SO GRATEFUL TO THE GULF COAST REGION, FLORIDA REGION, 850 ELITE, LOWER ALABAMA, JUPITER VOLLEYBALL CLUB, DEEP SOUTH VOLLEYBALL, AND TALLAHASSEE JUNIORS FOR YOUR DONATIONS AND SUPPORT!

THANK YOU ALSO TO THE MANY INDIVIDUALS WHO HAVE DONATED OR BROUGHT SUPPLIES TO OUR FAMILIES!
OUR PRAYERS ARE WITH ALL THOSE IMPACTED BY HURRICANE MICHAEL.